5 Factors to Consider When Choosing Hospice Care for Your Loved One
July 6, 2021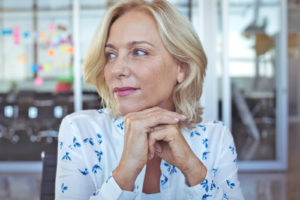 Has someone you love been diagnosed with a life-limiting illness? If so, you aren't alone.
Caring for your loved one at home can often become overwhelming as the disease advances. That's where hospice care comes in to provide caregiver relief and increase the quality of your loved one's life.
In this article, we'll walk you through important things to consider when choosing hospice care. Keep reading for our top advice for finding a compassionate care provider for your loved one. 
Location
If you or your loved one will be receiving care from home, then one of the most important questions you can ask a hospice care provider is related to the location of their nurses. Knowing how far your hospice nurse lives from you and how large an area they cover can help determine how responsive they will be to an emergency.
You may also want to choose a hospice care provider that offers inpatient care if your loved one experiences uncontrollable symptoms. A hospice care center can help manage those symptoms, adjust medications, and provide education and support for both the patient and family. 
Levels of Care
While hospice care does not include curative treatment, some medical interventions may still take place. In addition to this type of care, services like pain management and symptom control may be necessary.
Selecting a hospice care provider that offers multiple levels of care will help your loved one get the right kind of medical attention and support at all times, including a transition from palliative care to hospice care.
Wellness Approach
The goal of hospice care isn't only to manage symptoms and ease the end-of-life transition. The best providers use a well-rounded approach aimed at improving the quality of life. This can include psychological, spiritual, emotional, and grief support for the patient and their family.
Other wellness services include assistance with bathing and dressing, physical therapy and light exercise, and access to chaplains and music therapists.
Caregiver Support
Depending on the provider you select, you'll find a wide variety of options for hospice care and potentially a few that you haven't heard of before. 
If your loved one prefers to continue hospice care at home, you might want to select a provider that offers respite care. This is a type of short-term relief for caregivers who are providing care in their own homes. Other essential services might include anticipatory bereavement support, funeral planning assistance, and support groups.
Quality Care
If someone you love has been diagnosed with a terminal illness and is considering end-of-life care, you are already facing several challenges. If you can, take a second to breathe. You are not on your own in this struggle!
To ensure the highest quality of care possible, you'll want to work with a compassionate, professional team that you can trust. Be sure to read testimonials and learn about the agency history of your chosen hospice care provider. It is also essential to verify their accreditation and license.
If possible, visit the agency in person and get to know the staff. This will give you the opportunity to get a feel for the care team and the support and compassion they will provide to you and your family.
Remember, it's essential to find hospice care focused on the whole person, addressing their physical, emotional, social, and spiritual needs. You'll also want to assure your loved one's care is being provided by a team of highly trained professionals.
At EverHeart Hospice, we are committed to delivering exceptional and individualized end-of-life experiences for patients and families. Contact us today to learn more about our care team and how we have been honoring life with trusted care for over 40 years.