Signs of Caregiver Burnout and Tips to Prevent It
August 24, 2021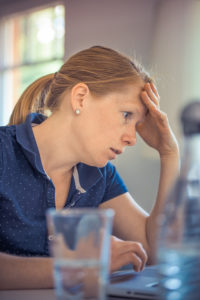 When a loved one becomes ill, there is a sense of obligation to care for them. In the United States, there are 39.8 million adults taking care of a loved one with a disability or life-limiting illness. [Coughlin, J. (2010). Estimating the Impact of Caregiving and Employment on Well-Being: Outcomes & Insights in Health Management.]
According to the National Alliance for Caregiving, nearly 1 in 4 caregivers spend 41 hours or more per week providing care to their loved ones.
If this sounds familiar to you, you may be at risk for caregiver burnout. The definition of caregiver burnout is the state of emotional exhaustion that results from failing, wearing out, or feeling "used up" due to excessive demands on one's energy, strength, or resources, according to John Hopkins Medicine.
It is challenging to cope with a loved one with a life-limiting or terminal illness. With the added pressure of being a caregiver, it can become unbearable. The daily duties and tasks associated with providing care for a loved one can quickly escalate. The stress can cause financial and family issues, mental, physical, and emotional fatigue, and many other severe symptoms that negatively affect a caregiver's ability to provide good care for their loved one.
Continue reading to learn about common signs of caregiver burnout and how you can take preventative measures to overcome these symptoms.
16 Warning Signs of Caregiver Burnout
Withdrawing from friends and family

Lack of motivation

Overwhelming and increasing mental and physical fatigue

Sleeping too much or not enough

Changes in eating habits

Experiencing weight gain or weight loss

Lack of interest in hobbies

Neglecting physical, mental, and emotional self-care

Easily irritable and upset

Increasing anxiety

Experiencing mood swings

Difficulty coping and completing common everyday tasks

Experiencing headaches, stomach aches, and other physical symptoms

Decreased immune system

Depression

A feeling of hopelessness
11 Tips to Prevent Caregiver Burnout

When taking on the role of a caregiver, the amount of time required to provide proper care can add up quickly. Below are some tips that can help prevent and ease the common symptoms associated with the challenges of caregiving.
No one can continuously provide care over an extended period and still maintain their everyday demands. Work with others to provide the care needed; asking for help does not mean you have failed as a caregiver. There are not enough hours in the day for a single person to provide continuous care and maintain prior obligations.

Maintain a schedule that allows time for self-care. Maintaining your own care is vital for your mental, physical, and emotional health.

Don't neglect your appointments, meetings, obligations to family, and career.

Set aside time for exercise.

Meal prep for the week ahead to maintain a healthy diet and relieve stress.

Make sure you're getting enough rest and maintain a healthy schedule.

Set aside time for an activity to relieve stress, such as yoga or meditation. 

Create a calendar to prioritize daily activities and to-dos. Work with your family to determine if there are tasks that others can help complete.

Explore caregiver leave benefits that may be available through your employer, federal, or state benefits.

Consult with EverHeart Hospice to find a local support group for caregivers. Interacting with other caregivers in your situation will provide more insight and a sense of empathy.
Learn more about respite care and how it can provide relief if you're feeling overwhelmed. Respite provides up to five days and nights of short-term care for your loved one.
If you are caring for a loved one, equipping yourself with the proper tools to stay mentally, physically, and emotionally healthy is crucial to preventing caregiver burnout.