EverHeart Hospice Welcomes Primary RN for Mercer County Area
April 26, 2022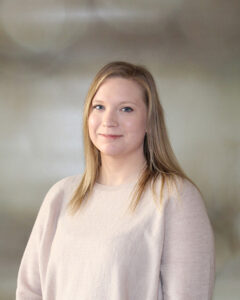 EverHeart Hospice is pleased to welcome Justine Gonzalez as the newest member of their care team. Gonzalez fills the role of Primary RN for the Mercer County area. 
Before beginning her new job, Gonzalez was already familiar with the organization.  
"I have always had a lot of respect for EverHeart and the work they do in the community," she explained.  
A graduate of Mississinawa Valley High School, Justine completed her LPN from Northwest State Community College and received her RN from Rhodes States College. 
"I wanted to provide more individualized care to patients," shared Gonzalez on what led her to a career in Hospice. 
In her spare time, Justine enjoys spending time with her family, reading, and camping. She is married with four children and has both a cat and a dog as pets.