Blanketeers Donate to EverHeart's Camp Encourage
May 17, 2022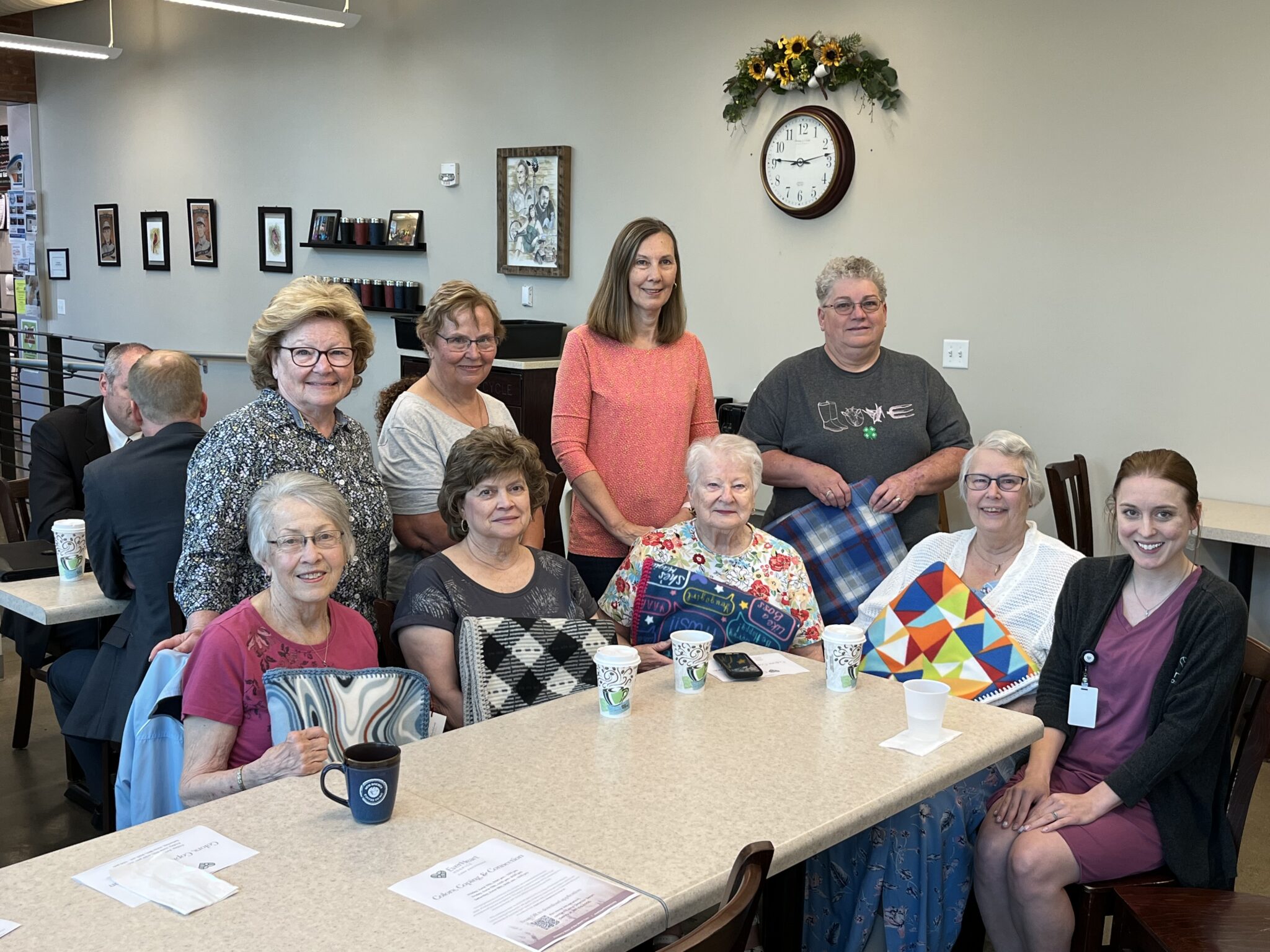 EverHeart Hospice was recently "blanketed" in kindness with a gift of 70 bright and cheerful blankets donated by The New Bremen Blanketeers. In June, these blankets will be provided to children attending EverHeart's Camp Encourage: Colors, Coping, & Connection workshops.   
Camp Encourage is provided at no cost to any child ages 6-15 who have experienced the loss of a loved one.  
The Blanketeers have provided blankets to campers in the past and were happy to help again this year.   
What started as a small group that distributed blankets just once a year has flourished, spreading kindness year-round with over 25 active members from Mercer, Auglaize, and Shelby counties.   
Group Leader Emilie Britton said that The Blanketeers gained more members during the Covid pandemic, adding masks to their line of fabric projects. They donated over 36,000 masks to area healthcare organizations and community members.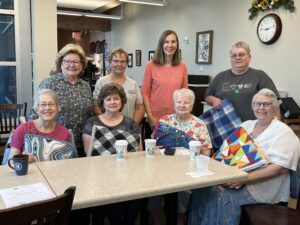 Britton shared how important it was for their group to take care of the community that was, in turn, taking care of them during such challenging times. In addition to local hospitals, cancer centers, area Veterans, and EverHeart Hospice patients, The Blanketeers also donate to individuals, relying on "eyes and ears" in their community that notifies them of families in need due to natural disasters or tragedies such as house fires. For those interested in donating to their cause, donations and contributions can be sent to the New Bremen Foundation Attn: Blanketeers.  
Sarah DePoy, Camp Encourage Director and Bereavement Coordinator with EverHeart Hospice, shared how thankful she was for The Blanketeers' contribution again this year, explaining that the kids appreciate the blankets as they bring them warmth and comfort while grieving their loved ones.  
Applications for Camp Encourage are now available at www.everhearthospice.org under "News and Events, Camp Encourage." You may also contact Camp Director Sarah DePoy at 937-316-0005. If you are interested in contributing to Camp Encourage, visit the "Give" page, also on EverHeart's website.