6 Things You Should Know About Hospice
March 6, 2023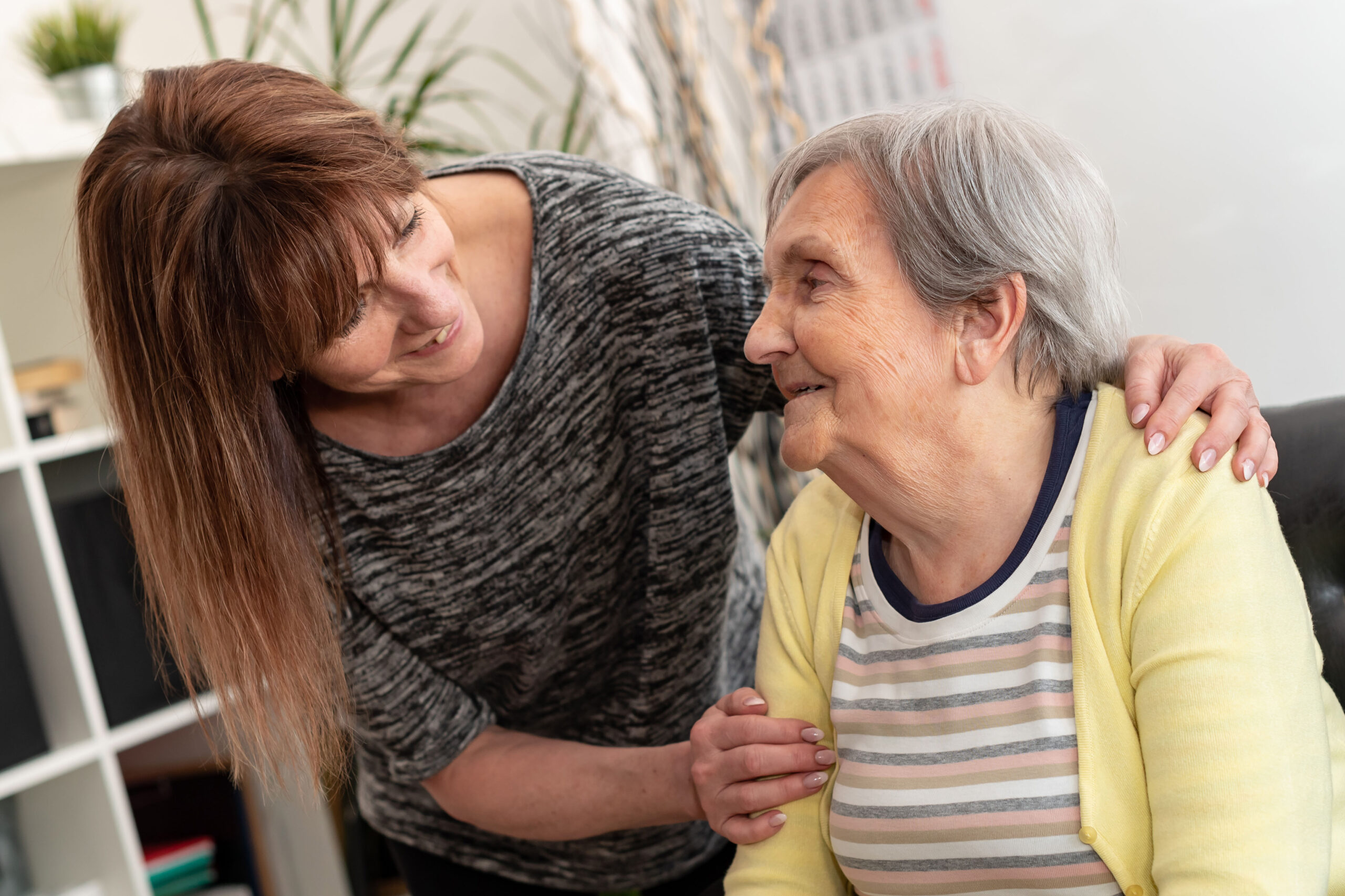 Jimmy Carter, former US President, recently elected to receive Hospice Care at home at the age of 98. This announcement serves as a reminder that while no one likes to talk about it, we'll all reach the end of our life someday, regardless of our social status or career achievements. While this can be a scary topic, understanding your options for healthcare at this stage can bring reassurance to you and your loved ones.
"Hospice" has become a familiar word, but many people are still unaware of the benefits this type of healthcare can provide. We've compiled a list of 6 things you should know.
Hospice Care Focuses on Comfort
Battling a terminal illness is often a long and difficult road. There may come a time when the side effects of treatments are causing more suffering rather than helping, or the treatments are no longer effective. A person may choose Hospice to focus on staying comfortable, relieving pain, and making sure their remaining days are quality days. Choosing hospice means the goal is focusing on comfort and providing spiritual and emotional support for the patient and family.
In order to do this, The Hospice Team cares for the whole person – mind, body, and spirit. Having a supportive and experienced team approach to patient care helps the patient and family feel more at ease. We frequently hear families tell us they wish they would have called us sooner. Watch our testimonial video to learn more.
You Can Choose Your Hospice Provider
There are multiple different organizations that offer hospice care, and patients have the right to choose their provider. For example, there are for-profit, non-profit, and government hospice providers. Some providers are new to the field, while others have years of experience to help inform their care.
Medicare has set guidelines for what every Hospice Provider is required to offer, but some organizations offer additional benefits to make the patient experience even better. One example of an extra service is Music Therapy. EverHeart Hospice is a non-profit organization that has been providing care to patients for over 41 years.
Hospice Provides Care at Home
How and where you want to spend your final days is an important question to consider. Hospice care is provided to patients wherever they call home. This could be their house, an assisted living, a nursing home, etc. Having the hospice care team come to you removes the hassle of transportation. Patients can be surrounded by their loved ones in a comfortable and familiar setting.
Hospice is Covered by Medicare
Medicare covers hospice care, as does most private insurance. Hospice providers will cover medication and supplies related to the patient's terminal diagnosis. EverHeart Hospice also has a charity care fund for patients in need of financial assistance. We never turn a patient away due to an inability to pay.
Patients Often Wait too Long to Start Hospice
People with an estimated life expectancy of 6 months or less are eligible for Hospice. However, according to National Hospice and Palliative Care Organization (NHPCO), over 50% of hospice patients receive the service for less than 30 days, and about a quarter of all patients only receive hospice care for 7 days or less. Choosing hospice care sooner allows patients and families more time to experience the benefits that hospice care can provide. Starting hospice care sooner when patients are more alert allows the family more time to share memories and visit with their loved one. It means there are more opportunities to talk with chaplains and social workers and enjoy additional services such as Music Therapy or pet therapy.
EverHeart Hospice also offers legacy projects for patients such as heartbeat recordings, hand photographs, and creating special experiences. Our patients have enjoyed a "field trip" to their favorite restaurant with their whole family, creating Build-A-Bears with their best friend, going fishing, and many more. Each of these experiences were possible because they chose hospice sooner.
Anyone Can Make a Hospice Referral
Hospice referrals can be made by a patient, a friend or family member, a doctor, or anyone involved with a patient's healthcare. A nurse will visit the patient at home to determine if they qualify for hospice and answer questions. The referral process is easy and just involves a phone call to EverHeart Hospice at 800-417-7535.
Conclusion
Hospice is a type of healthcare that focuses on comfort and quality of life. Its goal is to help patients truly live each remaining day with dignity and peace. It is a team-based approach to healthcare that considers a person's mind, body and spirit. Emotional and spiritual support are offered to both the patient and their loved ones. A few signs it may be time to consider hospice include frequent or recurring infections, multiple visits to the ER, inability to perform daily tasks without assistance, and rapid decline in health despite medical treatments.
If you have questions about Hospice care, call EverHeart Hospice at 800-417-7535 or visit our website at everhearthospice.org.