EverHeart Hospice Welcome Primary RN for Darke County Area 
April 21, 2022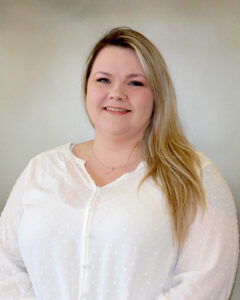 EverHeart Hospice is pleased to welcome Morgan Batey as the newest member of their care team. Batey fills the role of Primary RN for the Darke County area. 
Morgan has previous medical experience working eight years as a CNA at a hospital. During that time, she felt that the hospital setting was not the right fit. Then, after working at a nursing home, she quickly realized that she wanted to have more patient contact.  
Now that she is in a Hospice role, Morgan looks forward to offering more one-on-one care to her patients. 
"I wanted to feel as if I truly made a difference in patients' lives," she shared. "I feel Hospice will allow me to do that." 
Batey graduated from Yorktown High School and worked as a CNA for eight years. Later, she completed her Associate Degree to earn her RN from Ivy Tech Community College. 
Morgan's hobbies include hiking with her dog, shopping, and decorating her house. She currently resides in Union City with her boyfriend and two dogs, a German Shepherd and a Shih-Tzu. She has two nephews who are her world.