EverHeart Hospice Welcomes Chaplain for Mercer County Area
April 18, 2022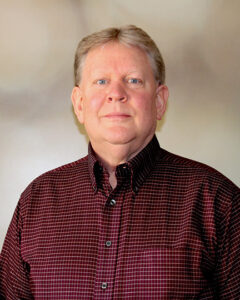 EverHeart Hospice is pleased to welcome Eric Muhlenkamp as a Chaplain for the Mercer County area.  
Muhlenkamp received his associate's degree in engineering and a bachelor's degree in business that he utilized while working at Crown Equipment Corporation. He then attended Trinity Evangelical Divinity School, receiving a Master's of Divinity degree. 
Eric has served as a pastor for the past twenty years, with six years of experience as a chaplain.
Muhlenkamp knows the benefits hospice can provide to patients and families, as he worked for EverHeart Hospice, then known as State of the Heart Hospice, in 2014 and 2015.  Eric stated, "I understand firsthand the valuable care that is provided to patients and their families as death approaches. Providing physical, social, musical, spiritual, and other assistance to patients and families, in what is usually a very difficult time, often brings great comfort and significantly lessens the strain being faced by all." 
Muhlenkamp is thankful for the opportunity to serve hospice patients at EverHeart again. "We don't just help patients and families get through these times but help them make the most of it and to hopefully experience some wonderful blessings during it."  
Eric enjoys the outdoors, reading, and spending time with his family. In his free time, he also serves in various ways at his local church. Eric lives with his wife of 36 years, Nancy. Together they share a daughter (son-in-law) and two sons.