EverHeart Hospice Welcomes Chief Quality Officer 
June 28, 2022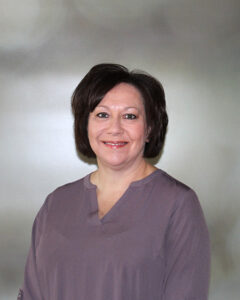 EverHeart Hospice is pleased to welcome Angie Didier as their new Chief Quality Officer!   
Didier received her LPN from MVCTC and her RN from Excelsior College. She is also a Certified Dementia Practitioner. She shared that she became interested in working at EverHeart because "I love EverHeart's mission and commitment to providing quality care to those they serve. I have worked alongside EverHeart Hospice through my work in healthcare and have always been impressed with the care and compassion of the EverHeart staff."   
Didier's hobbies include traveling and spending time with her family and friends. Didier and her husband, Randy, share 5 boys, 4 daughters-in-law, 6 grandchildren, and 2 dogs.   
When asked what led her to choose a position in the Hospice field, Didier shared, "I believe providing hospice care to patients and their families is an honor and privilege."