The Importance of Discussing End-of-Life Care with Family
May 18, 2021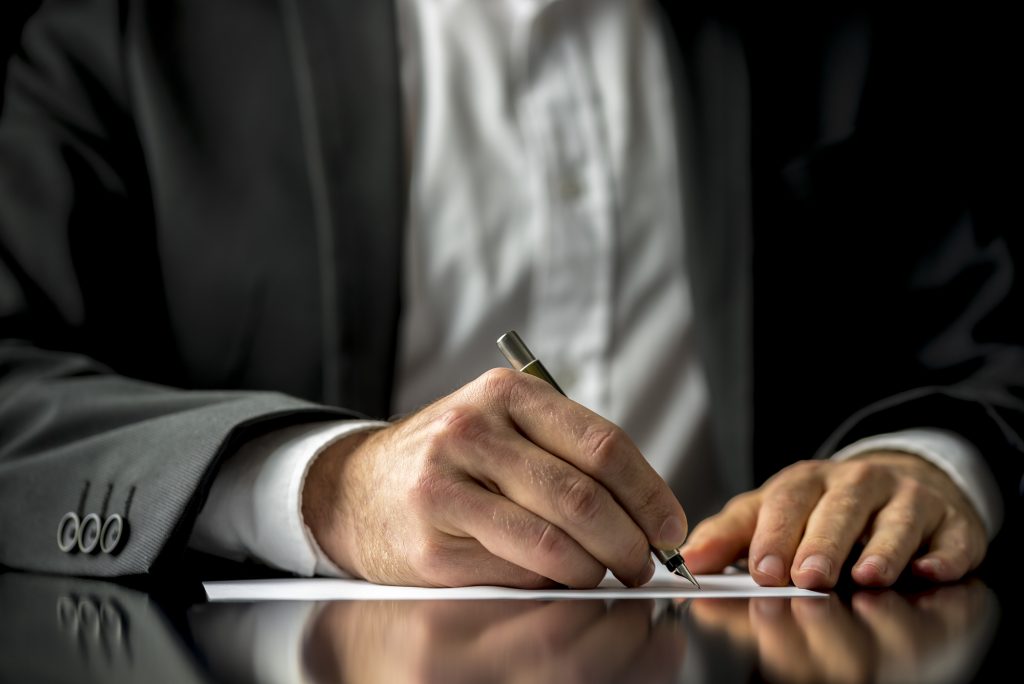 Only about one-third of adults have an advance directive that expresses their end-of-life care wishes.
There are a number of barriers that keep people from end-of-life and advance care planning. These include a lack of awareness, the societal denial of death and dying, and confusion about what the options are.
If you have an older family member that hasn't made their end-of-life wishes known, it's important to have a discussion with them about what they want and desire in this regard.
Discussing end-of-life care with family may not always be easy or simple, but it's much better than the alternative. Without your loved one's wishes expressed in writing and well-understood by the family and medical professionals, there is a chance that their end-of-life care won't be in line with what they would have wanted.
The Importance of End-of-Life and Advance Care Planning
Many people find end-of-life and advance care planning to be a beneficial and positive experience, as it presents an opportunity for people to make arrangements that suit their values as well as the chance to reflect on what is most important to them.
When you plan ahead, it makes the task of putting things in place after you've passed much easier for your family. Your loved ones will know that they are acting in accordance with your wishes rather than trying to guess what you might have wanted.
An individual can also make an advance care directive, which means their preferences regarding care and treatment will also be known to their loved ones if they're not able to make these decisions themselves.
Another important aspect of end-of-life care planning is appointing someone to be the medical treatment decision-maker. This appointed person is who the individual wants to be in charge if they aren't able to make their own medical decisions.
Lastly, there is the financial aspect of end-of-life planning. It can be a good idea to get professional financial advice so that your finances are in order and in place for your family.
How to Discuss End-of-Life Care with Your Family
Bringing up end-of-life care planning can be a difficult topic to broach with your loved ones. If you are considering discussing end-of-life planning, you might be worried that doing so will upset them.
In fact, although 92% of people say it's important to talk about end-of-life wishes with their family members, only one-third of people have actually done so. The same survey reported that one out of five respondents said that they have avoided the subject because they were concerned they would upset their loved ones.
This may not be the case though, as most people will understand that by planning ahead for their end-of-life care, they are giving an invaluable gift to their loved ones. Not only can the discussion be rich, meaningful, and intimate, but their loved ones can rest assured that they know what their family member wants out of their end-of-life experience.
One of the benefits of advance care planning is that no one has to guess what their loved one would have wanted.
Below, let's further discuss how you can start an advance care plan and end-of-life care discussion with the family.
Prepare Yourself Ahead of Time
Before you start the conversation, it's a good idea to spend some time thinking about what you want to say and ask. Some of the questions that you'll want to ask yourself include:
What is necessary for me to do or think about before I'm ready to have this conversation?
What concerns should I ensure I cover? (Examples might include making sure a particular family member is taken care of or getting finances in order)
It might be a worthwhile endeavor to have a practice conversation. You can do this with a trusted friend or do a dry run by writing out a letter to yourself or to a loved one.
You might also consider learning more about the different end-of-life care options. You can learn more about the difference between palliative care and hospice here.
It's important to understand that there may be differing opinions during the conversation. It's ok for there to be points of disagreement, as it's better to talk about these things now rather than when a medical crisis is occurring.
Help to Structure the Discussion
One of the hardest things about this type of conversation can be that people don't quite know where to begin. Before the discussion occurs, come up with a structure and format that is supportive of your loved one.
You might consider opening the discussion by asking your loved one to finish this sentence: "What matters to me at the end of life is…"
Examples of potential responses include "that I am surrounded by family" or "that I am comfortable at home."
This can be a great exercise for the family to grasp an understanding of what their loved one truly wants. This can also help the family communicate to doctors about what treatments should be pursued and which would be against the wishes of their loved one.
Another useful aspect of this exercise is that the family can feel reassured that they are following the true wishes of the family member that is near the end of life.
There are a number of care issues that you will want to ask your loved one, and that you also might want to consider yourself before you start the conversation. These may include:
Who do you want to make healthcare decisions for yourself if you cannot make them yourself?
Do you want to get treatment indefinitely even if treatment is uncomfortable, or do you want the focus to be on the quality of life?
Would you prefer to be at home or would you rather be in a nursing facility or a hospital?
Brainstorm relevant questions for your family before having the conversation. Consider creating a loose structure for the conversation so that you can ensure that all the questions you have are answered by your loved one.
Discussing End-of-Life Care with Family: The Conversation
Once you feel ready to talk about the end-of-life wishes with your loved one, it's time to determine the logistical aspects of the conversation.
Who Should be a Part of the Conversation?
Consider who should be included in this discussion. It will likely include particular family members, but might also include doctors, friends, caregivers, social workers, or others.
When is a Good Time to Talk?
Deciding on when to have this discussion is a matter of personal and familial preference. You might find that approaching the topic at a family gathering is best, or you might choose to do so when the first signs of a serious health problem begin.
Where is a Comfortable Place to Have the Discussion?
You will want to choose a setting where all members involved feel comfortable having an open and intimate conversation. This might mean coming together in a park, at your place of worship, around the kitchen table, or elsewhere.
Consider Having Follow-Up Conversations
The answers to all of these important questions don't have to be decided all at once. Breaking the barrier to this sort of discussion is often the hardest step.
In the following meetings, you'll want to start putting down some of the wishes of your loved one into writing so that you can be sure those wishes are respected in the future. During this time, you can both create an advance directive and a power of attorney.
End-of-Life Care Planning: A Necessary and Beneficial Discussion
End-of-life and advance care planning are important for all adults, especially as we get older. When you plan for the end of life, not only can you be sure that your wishes will be met, but you can also remove the burden from your family of trying to determine what you would have wanted.